About Summers Home and Office Services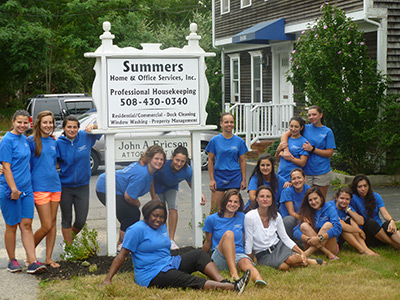 Summers Home and Office Services has been providing Chatham, Harwich Orleans and Brewster with high quality cleaning services for over 25 years. What started out as a mom and pop house cleaning service 25 years ago has grown to become the largest independently owned and operated residential and commercial cleaning company on Cape Cod. Our years of experience in residential and office cleaning has made us the best cleaning service provider for the Lower Cape. All of our employees go through a rigorous training program and on top of that we have field supervisors who double check the quality of all jobs.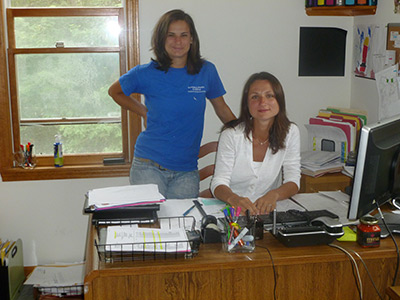 All in an effort to insure you are very satisfied with the job performance. Quality and our customers' satisfaction is job #1. We offer reliable year round services and flexible scheduling. We will get to know you and your home and understand just what each individual property needs in order to always look its best. We are also INSURED so you will have the added peace of mind knowing that your home or office is being cared for by professionals. We have significantly expanded our services since our inception and now provide our customers with the convenience of one call to take care of just about any property maintenance needs. In addition to our cleaning services, we offer other services such as window washing, power washing, landscaping and other maintenance services. We'll even keep an eye on your home and maintain your property while you are out of town.In fact while not even advertising the services we have begun to do small construction jobs, anywhere from replacement windows to fixing drawer, we have even restored an entire home...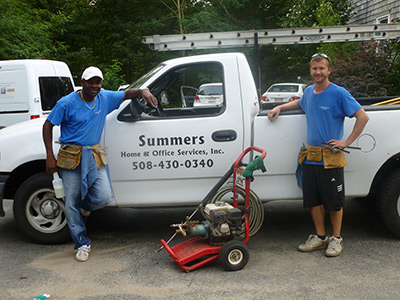 This restoration earned our company and the house the " Historic Preservation Award" given to us by the town of Chatham. While our primary service areas are the lower Cape towns of Harwich, Chatham, Orleans , and Brewster , will do our best not to turn you down . What separates us is our deep commitment to customer service. We take great pride in our work and we want all of our customers to be happy . And we try and make it so. Mina is our General manager she is simply fantastic, Lora is our field manager who's smile could brighten any room. Rosalia is also a field supervisor ensuring quality workmanship at your home. Mikey has been with us for 20 years and heads up Window Cleaning and Power Washing. My wife Rose heads up the accounting department deals with the mounds of paperwork. My focus remains on making all the parts work well together and dealing with construction and Repair projects. Any one of us would be happy to come and speak to you about your plans for improving the style and value of your property. Not only we can provide excellent services, but we can offer the dependability and the reliability of an established firm. That is what has kept us in the lead for the better part of a quarter of century.
Sean Summers
Our History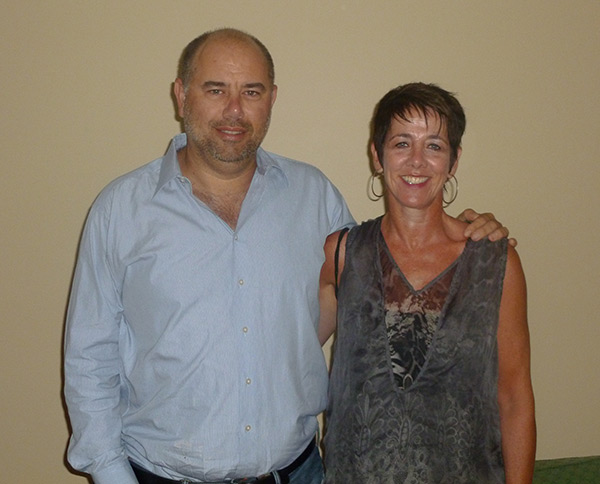 It has been thirty years since Rose took on a few cleaning customers to make some pocket change. Over the past three decades we have grown to become the largest home cleaning service on Cape Cod!
A few years into the business I gave up working in the state prison system as a Mental Health Administrator and joined Rose in running this new venture. We learned a great deal over that first decade, learning from successes and plenty of mistakes that there was more to running a business than simply cleaning houses well. Over the years we have grown from having a few employees to having over 30 employees and creating a system of quality that includes quality managers both in the office and in the field. This we learned was the only way to do the job right, keep customers excited about the high quality service that we could provide.
We soon learned that many good people here were wanting to work for a company that valued them as people first not simply employees to help us make money. The experience of dealing with and working with co-workers and helping them discover their hidden abilities and watching them grown into productive managers has been as much of a success as any monetary one could be. This valuing of our human capital led quickly to institution of always trying to promote from within so the quality inspectors were first the best house keepers and they knew everything there was to know about the job and how to get it done effectively.
There came a time when I realized that these people who we hired and relied on could not find adequate housing on the Cape so much like my brother needed to buy an excavator for his business to succeed I needed to look at housing much as another company would look at any other necessary equipment to get the job done right and ensure we could retain the highest quality of people. In addition we would be able to reward our employees-partners with housing that was clean, comfortable and most importantly affordable. This has led to our businesses expanding into all kinds of services and into real estate where we still focus on employee housing in an otherwise sea of high end summer rentals.
What has not changed is our commitment to excellence. We have learned over the years that making our customers happy is always job one! We take pride in having customers for decades whose trust we have earned and whose respect we strive to continue to earn. WE understand how sacred your home and property is and we are honored to be chosen to help you care for it. WE hope you too will try our services and let us show you how wonderfully we can maintain your home and hopefully free you up for pursuits that you would rather be spending your valuable time on!!
Enjoy!